Our dedicated and approachable team, combine qualified knowledge with many years of practical experience and innovative design. We specialise in:-
New brushwood fencing
Repairs & restoration to existing brushwood fences
Brushwood screens
Brushwood thatched roofs
Brushwood gates
Pool compliant brushwood fences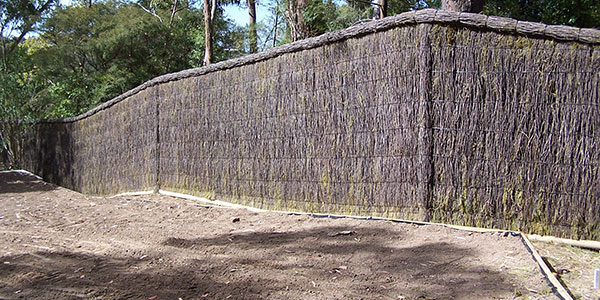 We understand the benefits of a well-designed, constructed fence as an investment both financially and in lifestyle, and provide the client with many varied options and styles. In addition to constructing and repairing brushwood fences we create privacy and barrier screening for decks, courtyards, balconies, and other unappealing areas such as bin enclosures.
Your fence will be planned and managed by an experienced team that will maintain regular communication between you, your site and any associated architects or builders.
Your fence will be built to the highest of industry standards with particular attention being paid to detail.